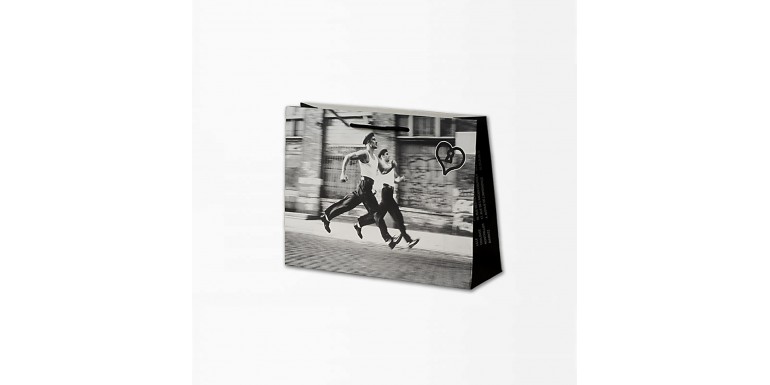 THE IMPORTANCE OF BEING A PAPER BAG
Posted by

Jul 17, 2020

Home 74 Comments
Paper bags, in the last two decades, have become a vital part of our life thanks to their function and significance at an environmental and economic level and being present in every sector directly or indirectly, from the grocery store in our neighborhood to the fashion.
World Paper Bag Day was celebrated on 12 July. Did you know that it was a school teacher, in 1852, who invented the first machine capable of producing paper bags with the idea of ​​creating a product that could contain objects? Francie Wolle, this is the name of the American inventor, first committed in a grocery store, then school teacher and finally priest, had the intuition while working in his father's grocery store, where his observation skills soon became the source of his inspiration. The main idea behind the present invention was to allow store customers to put their purchases in a bag.
His creation, focused on the needs of the consumer, acquired importance when he founded a paper bag manufacturing company called Union Paper Bag Machine with his brother. Soon the plant brings benefits not only to consumers, but also becomes a source of work for over 500 workers and, finally, an attraction also for tourists. His paper bag, which was shaped like today's postal envelope, could be used for several purposes: from transporting food to documents.
Subsequently, its innovation was carried out by inventors such as Margaret Knight and Charles Stilwell who designed the square bottoms of paper bags making them easily foldable and usable.
The paper bag is one of the most advantageous and important products in the world thanks to its environmentally friendly nature. This is why most small and large businesses today rely on 100% recyclable and eco-friendly paper bags. Choosing an ecological envelope does not mean giving up having quality and effective packaging. There are many varieties of recycled paper and increasingly advanced printing techniques, such as digital printing, or cheaper ones such as offset printing, which allow you to have original, beautiful and eco-friendly customized shopping bags. Discover the large-bottomed shopping bags for food containers or eco shopping bags with digital printing over the entire surface starting from just 50 pieces.
74 Comments