.
.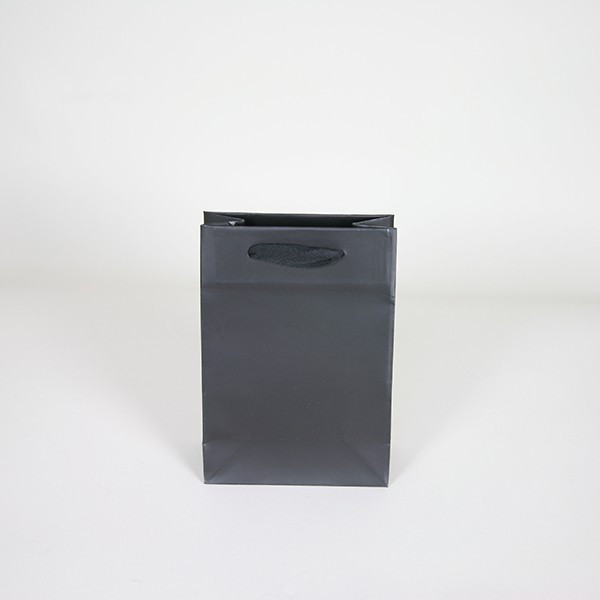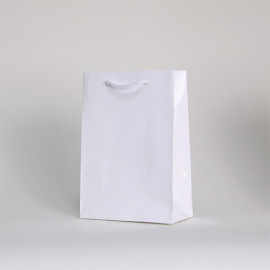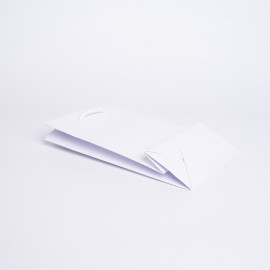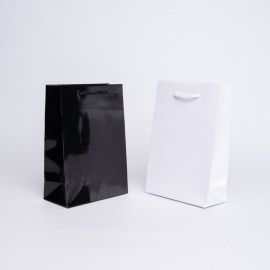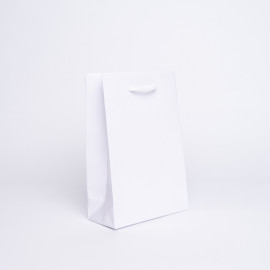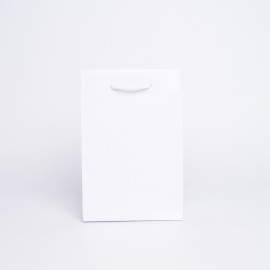 Laminated paper bag
Original, trendy and up-to-date, the bag adds value to your products. Paper bag made of 170 gr/sqm. Thanks to its reinforced bottom and lined top edges with glued cardboard (400 g/sqm), it can carry all types of products safely.
The handles are :
- For glossy colors, rope handles 5 mm diameter * 45 cm, knotted

- For matt colors, twill ribbon handles 15 mm width *45 cm, knotted
The image of your brand will be sublimated.
-NOBLESSE PELLICULE paper bag
-Coated 170 g/sqm paper 
-Matching knotted ropes handles
-Side gussets and bottom
-Strengthened upper edges
-Reinforced pasted bottom