Er zijn veel papieren zakken verkrijgbaar, maar ze zijn niet allemaal gelijk en ze zijn niet allemaal voor hetzelfde soort bedrijf gemaakt.

Je hebt papieren zakken met platte handvatten (Box paper bag) of gedraaide handvatten (Safari paper bag), die over het algemeen meer voor winkelketens of verkoop zijn. BOX of SAFARI papieren zakken zijn machinaal vervaardigde zakken, soms ook "automatische papieren zakken" genoemd. Bij Centurybox Group worden de BOX en SAFARI papieren zakken gemaakt van 100% kraftpapier (dus 100% biologisch afbreekbaar) in onze fabriek in Italië. Het papier kan wit of bruin zijn (natuurkraft). Dan, als we de tas een kleur moeten geven, komen we en flexodrukken de kleur van de tas en de handvaten. Vandaar dat de buitenkant van de tas gekleurd is, maar de binnenkant van de tas wit.

De Noblesse tassen, die eerder bedoeld zijn voor winkels, zijn dat in ze handgemaakte papieren tassen; ook wel handgemaakte papieren tassen genoemd. In tegenstelling tot de BOX- en SAFARI-tassen, die machinaal van een rol papier worden gemaakt, wordt de Noblesse-tas in vellen geassembleerd. Het feit dat de zak in velvorm wordt gemaakt en niet op een rol, biedt veel meer mogelijkheden qua papier, maar ook qua druktechnieken (zie de mogelijkheden op www.centuryprint.eu).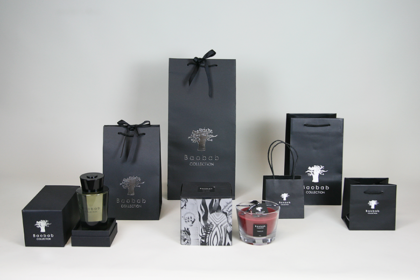 Noblesse tassen zijn gemakkelijk te onderscheiden van Safari of box tassen omdat zij over het algemeen een dikker papier hebben en handvatten van koord of lint (katoen of synthetisch). De Noblesse papieren zak blijft het tijdloze model van verpakking.

Cementzakken, die weer meer voor boetieks zijn, met hun minimalistische en eigentijdse look die volledig afwijkt van de meer klassieke Noblesse-tas.
Ze hebben katoenen (twill) handvatten en zijn veel sterker dan traditionele papieren zakken dankzij het dubbellaags papier. Ze worden niet voor niets cementzakken genoemd! Het papier waarvan ze gemaakt zijn, is eigenlijk wat in de industrie gebruikt wordt.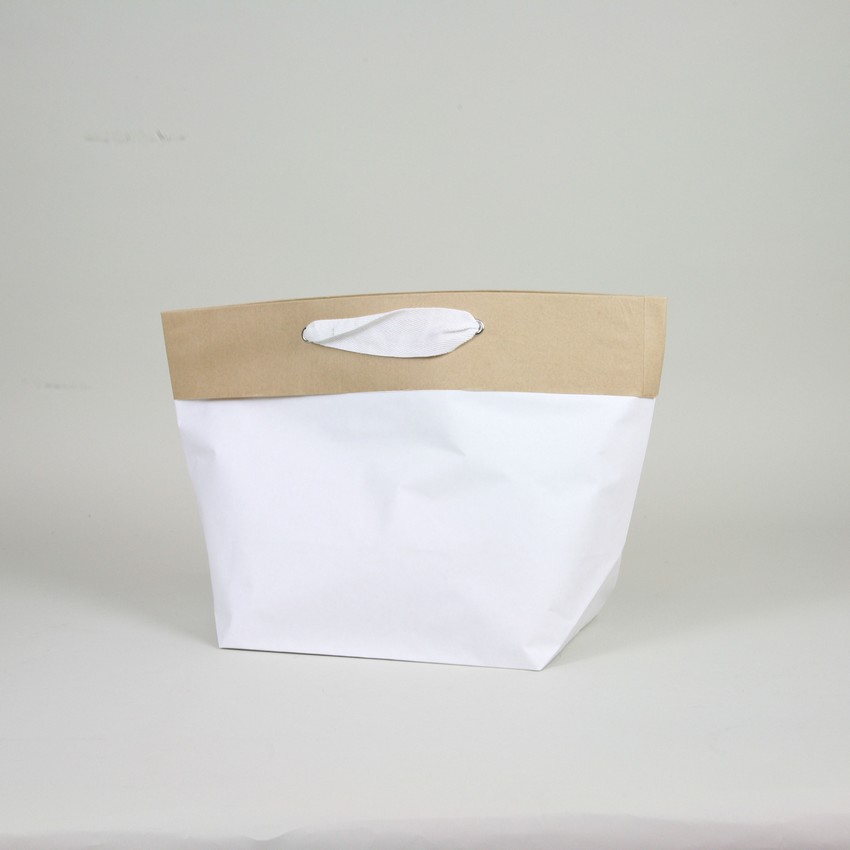 Premium zakken, dat zijn Noblesse papieren zakken met een nerf op het papier, voelen direct herkenbaar aan, waardoor ze luxueuzer aanvoelen dan traditionele Noblesse zakken.
Het papier is ook dikker en de handvatten zijn dikker.