How to magnify your packaging by using a custom-made cushioning
You want to develop a personalized packaging to offer your products in the best possible conditions? At the same time you are looking for a custom-made cushioning to meet the specific needs of your company or brand. Centurybox develops packaging solutions to help its partners to highlight their products and samples or their service offer, to help build a strong brand image in line with your company's values. But also to play on the emotions of your customers by making a sensation with a corresponding packaging and wedging made to measure.
At first, a company is looking for a packaging to fulfill 2 basic functions: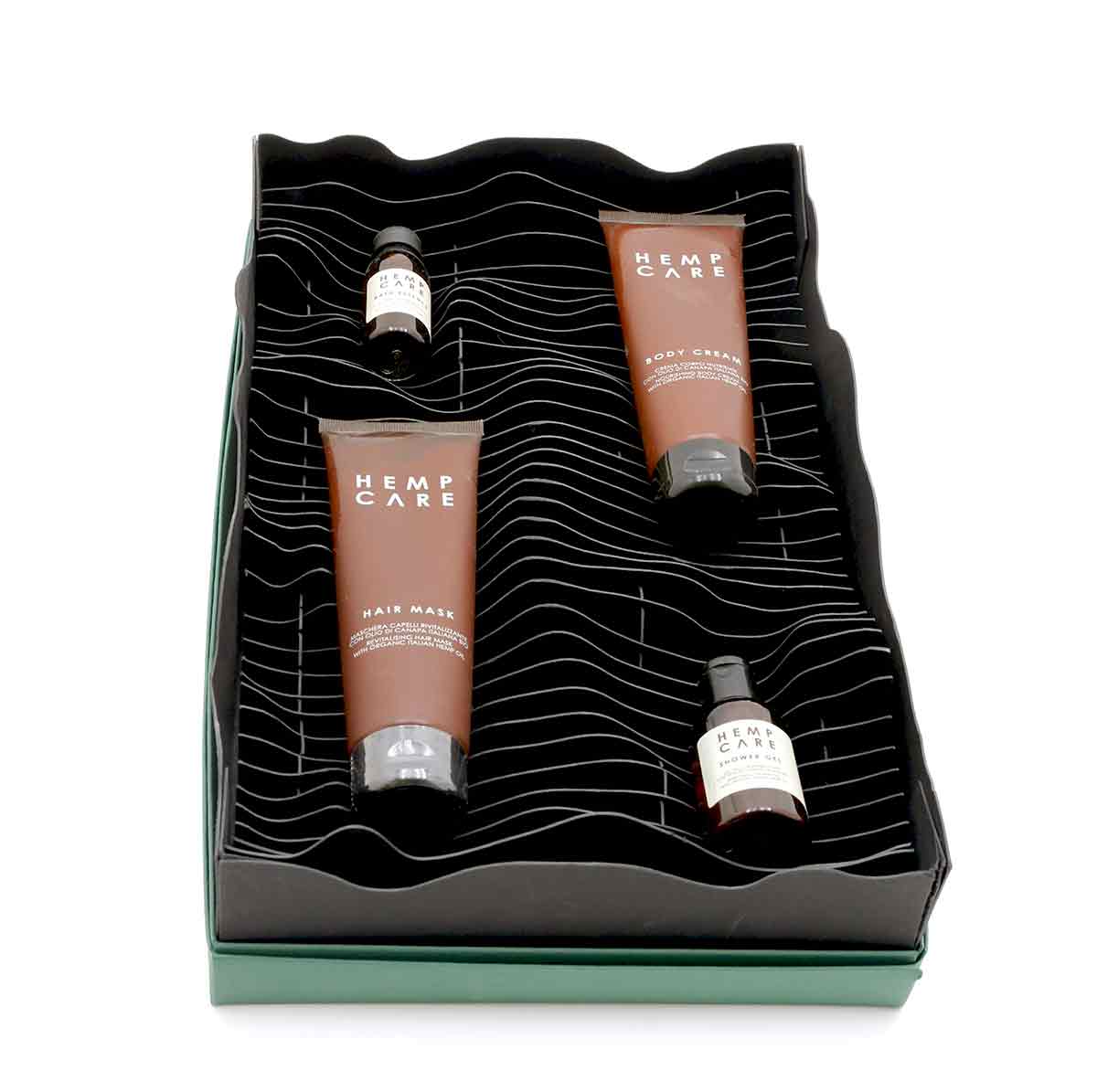 Marketing tool
On the one hand, the packaging serves to highlight the product it contains, the packaging is a real sensory marketing tool nowadays. Indeed, it generates a reaction when we touch or see it, our senses react to the packaging, and gives us an unforgettable first impression. As you know, the first impression is very often the most important, so it is important to succeed in seducing your potential customers with a visually attractive packaging.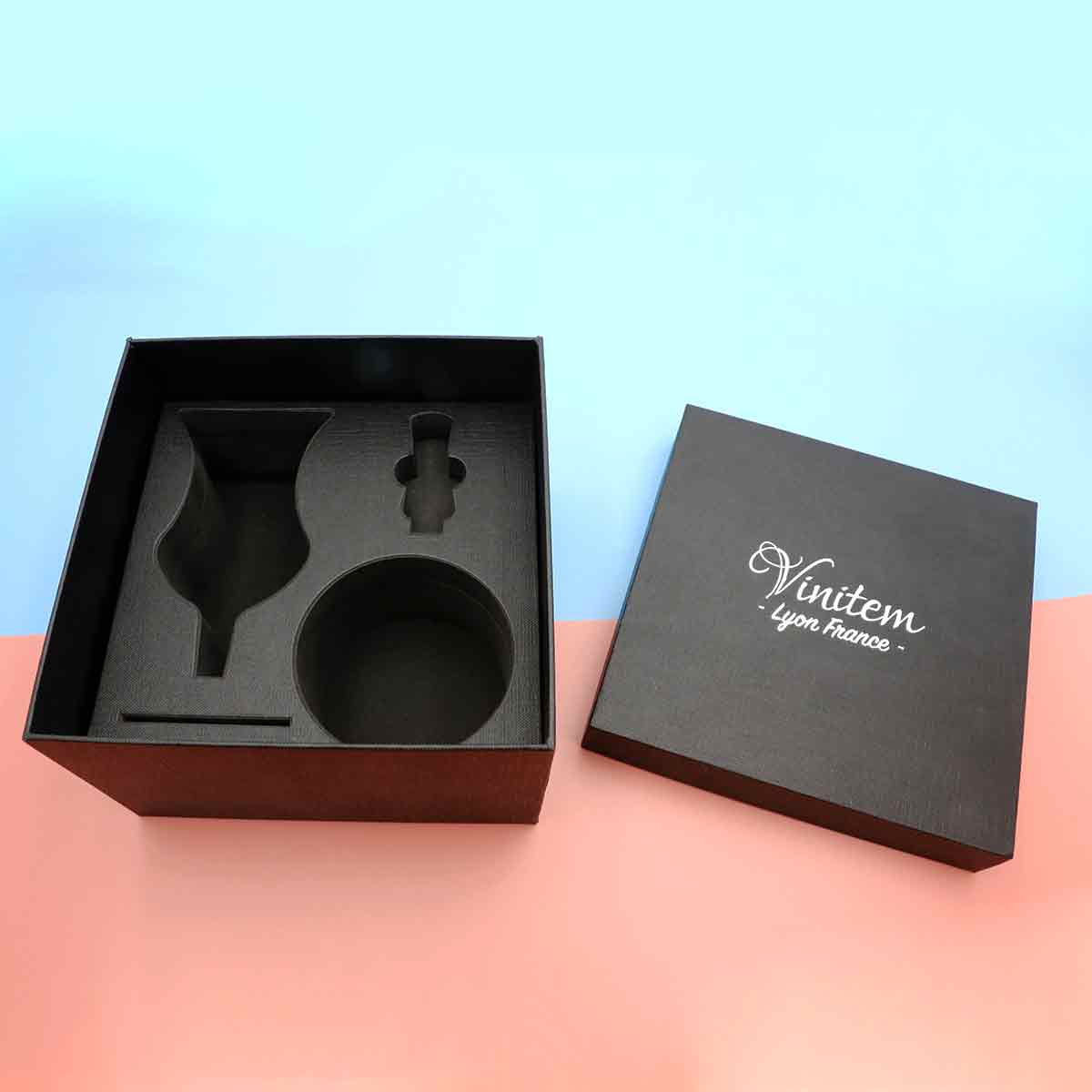 Extra protection
On the other hand, the packaging also fulfills another very important function. Indeed, the packaging is obviously also used to protect the container, your product. It is therefore essential to opt for a reasonably solid packaging while selecting elegant but resistant materials.

In order to accentuate the solidity and resistance of the product's packaging, Centurybox now offers the possibility of making a fully custom-made padding. We have developed our expertise in the field of customized packaging with original and atypical dimensions. We are able to develop packaging in any shape to contain any product.

As a manufacturer of luxury packaging and high-end gift boxes, Centurybox, and by proxy our entire universe of packaging for professionals, presents you with its expertise in the development of custom packaging. Contact us directly to discover the possibilities to perfectly contain your product in our box.
Centurybox and the different cushioning solutions for packaging
At Centurybox we often develop custom gift boxes for clients, but we also have a large number of generic gift boxes in stock. In fact, due to the large number of references and unique projects, in addition to the fact that each custom-made cushioning is a little different depending on the use you want to make of it.
In fact, in order to meet the specific needs of our partners, we are able to develop entirely customizable cushioning for your product's packaging. We can fulfill your most specific needs in terms of packaging and complementary custom-made cushioning.
Centuryprint offers you the possibility to order certain types of generic cushioning that can be used in many situations. Indeed, we present the following pads directly on our different webshops: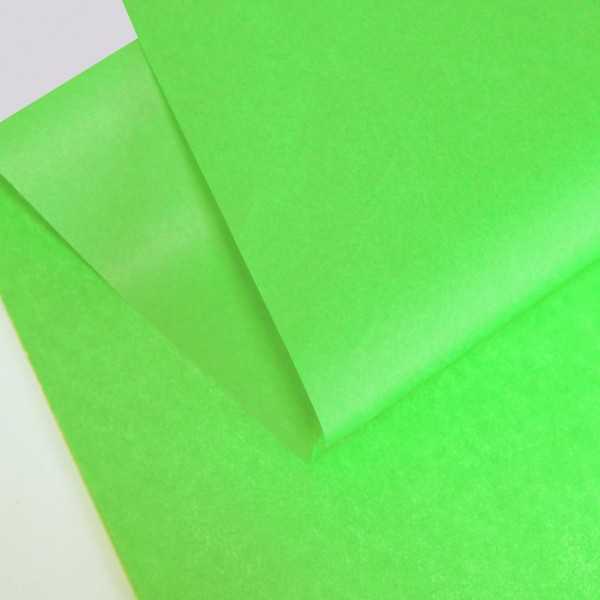 Silk paper
First of all, you can order our customizable or generic tissue paper in small quantities directly from our different webshops, i.e. Centuryprint and Centuryshop.

Discover it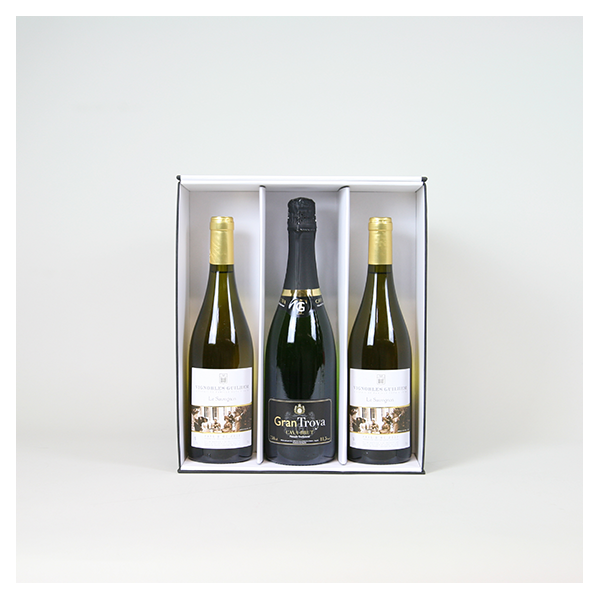 Cushioning for 3 bottles
In order to be able to safely contain 3 bottles, we have developed a cushioning solution specifically designed for the 3-bottle bottlebox. The cushioning for 3 bottles is a 400g/m² double-sided white coated cardboard rack designed to fit perfectly into the 3-bottle bottlebox. This cushioning allows to compartmentalize and maintain the bottles in place during the transport.Discover it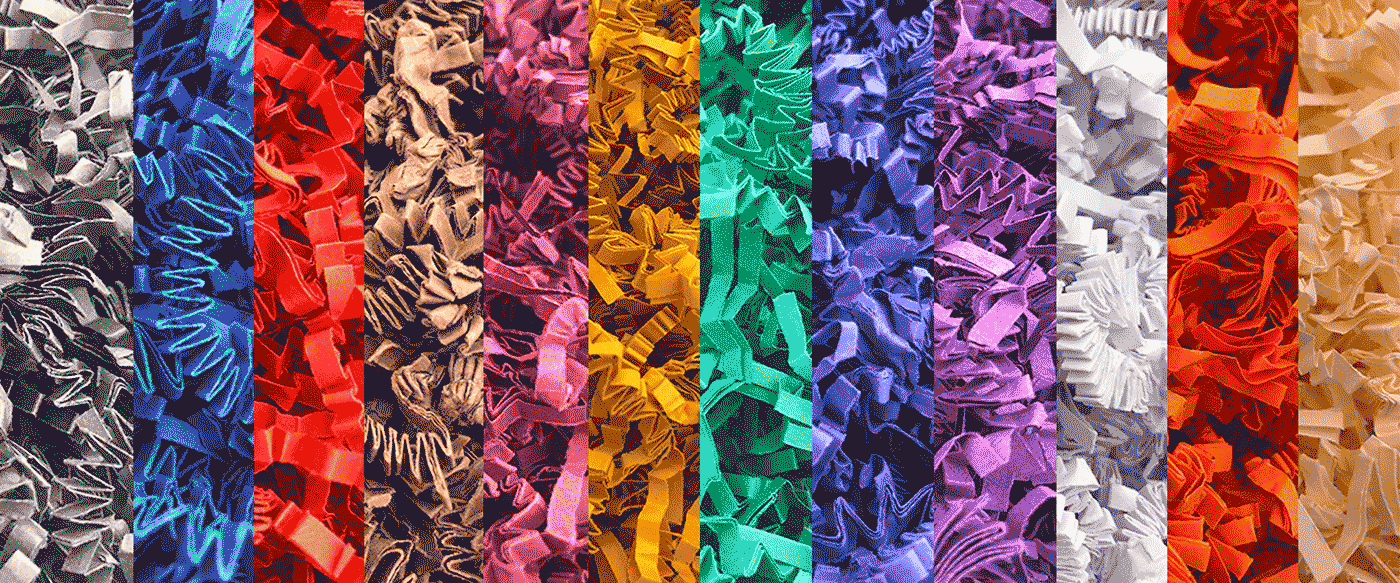 Paper crimp
We also offer you the possibility to order paper crimp, another packaging cushioning solution that we offer on our different webshops. Available in no less than 25 colors, paper crimp is also a cushioning solution for the different products you sell.Discover it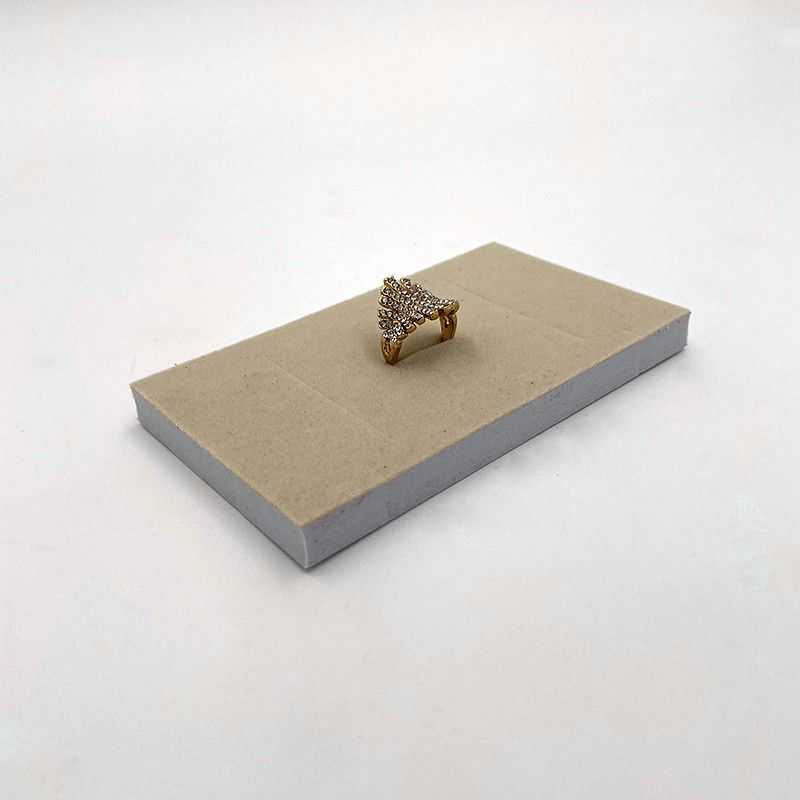 Foam padding
Finally, we also propose to our partners to order a foam padding for a Hingbox gift box, the Concorde and Palace model. Indeed, we offer a model of foam padding specifically designed to contain jewelry. This foam is 12x7x1,2 CM and is available in white (white on one side and kraft on the other) and black. The foam pad is designed with a few stripes, allowing you to easily affix jewelry, a pen or a cufflink in all elegance.Discover it
1) Silk paper
The tissue paper we offer can easily be used as cushioning paper. Indeed, you can fold the tissue paper on itself, while using several sheets, in order to wedge and solidify your product when you pack it.
Tissue paper is a cushioning solution that you can tailor entirely to your needs, its use is adaptable to any situation. Tissue paper excels as a cushioning material for fine items such as scarves, shirts or cashmere sweaters. Tissue paper can also be used to hold and seal more delicate products, such as fine glassware, personalized mugs, or simply small, fragile decorative items. The number of possible uses is very high, you can use it in many situations.
2) Paper crimp
Paper crimp is mainly used as a cushion in the different models of gift boxes that we offer on our webshops. It can easily help to secure an object in a gift box, in order to solidify it for shipping or transportation. Paper crimping is also an environmentally responsible solution, it is 100% recyclable and biodegradable, and is made from 100% recycled paper and cardboard. The paper crimp can be used to compose and solidify a lunch basket, a Christmas box, an aperitif box or any private or professional gift box. To give you an idea of how to use paper crimp, here are the tips we recommend.
Centurybox: manufacturer of custom multi-material packaging
As professionals with more than 30 years of expertise in the field of packaging and custom cushioning, we have the experience to offer you cushioning solutions when designing an entire promotional packaging for an object.
Thanks to our expertise, Centurybox is able to advise you and quickly identify the ideal solution to fulfill your needs and best meet your project and specifications.
In order to meet your specific needs in terms of custom packaging, we focus on your product (size, weight, fragility...), your positioning (sector, target...) and your logistic constraints. Indeed, the packaging and its cushioning are an inseparable element of the product, and they form the first tangible point of contact between the brand, its product and its customer. It is therefore essential to seduce your customers as soon as they see your packaging!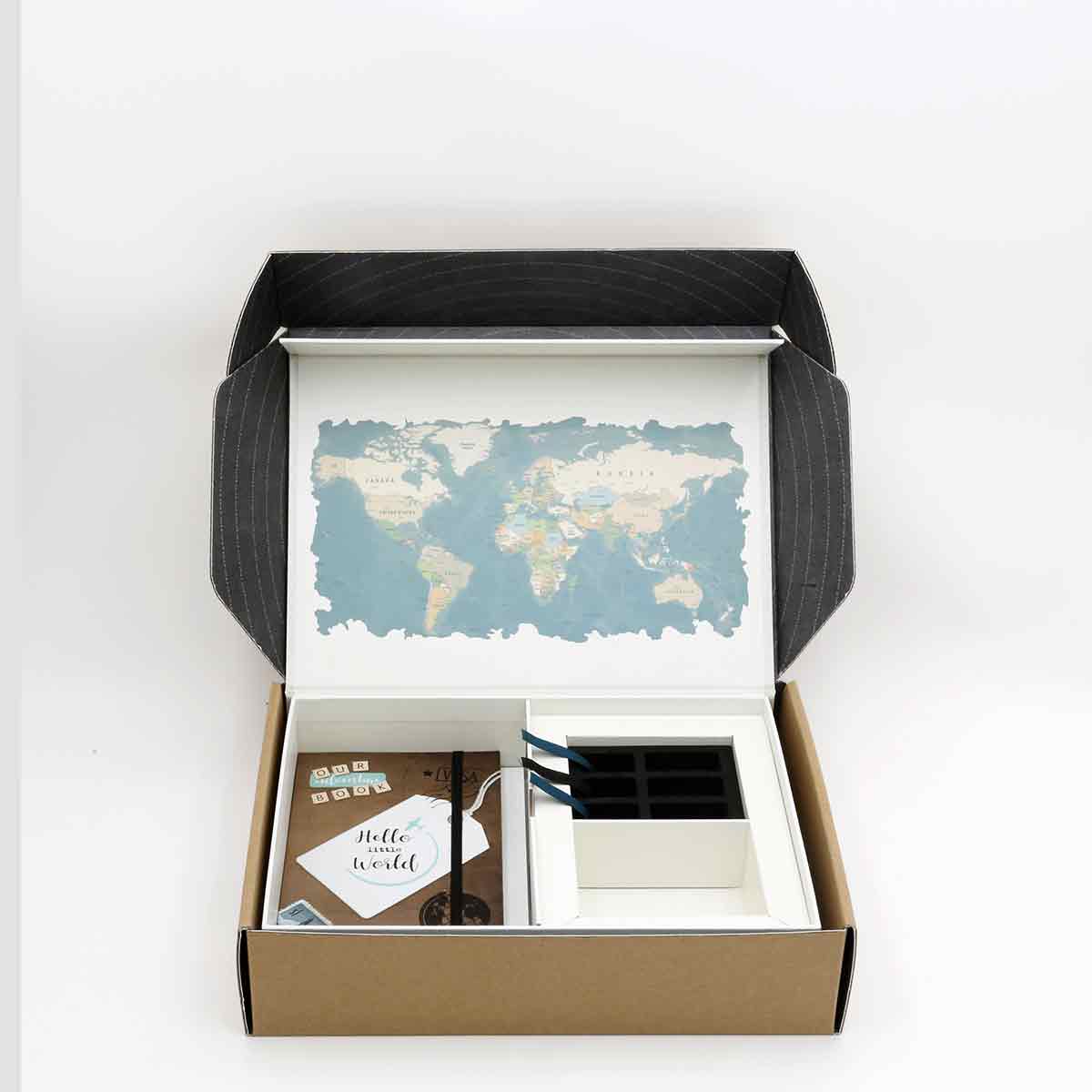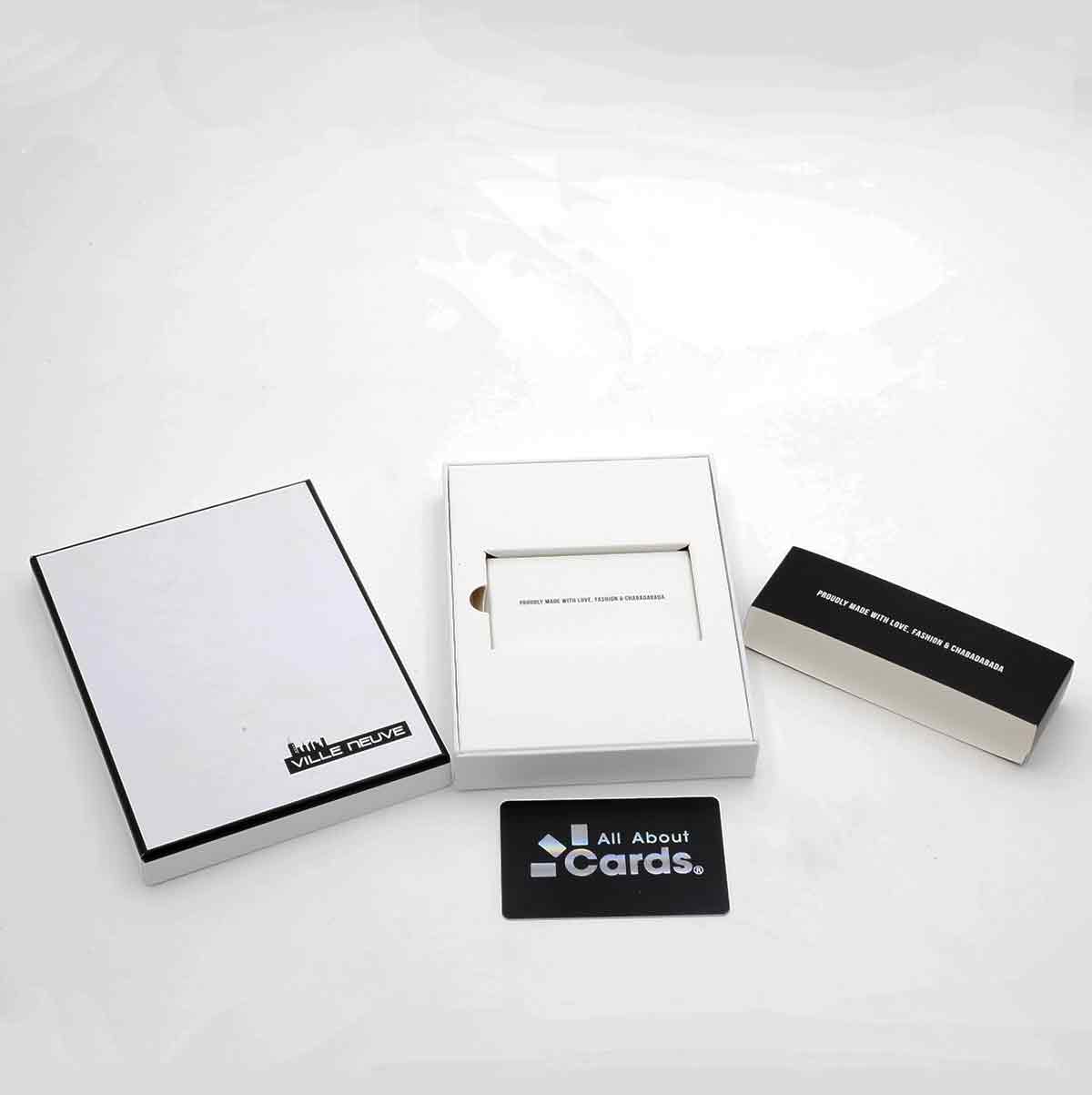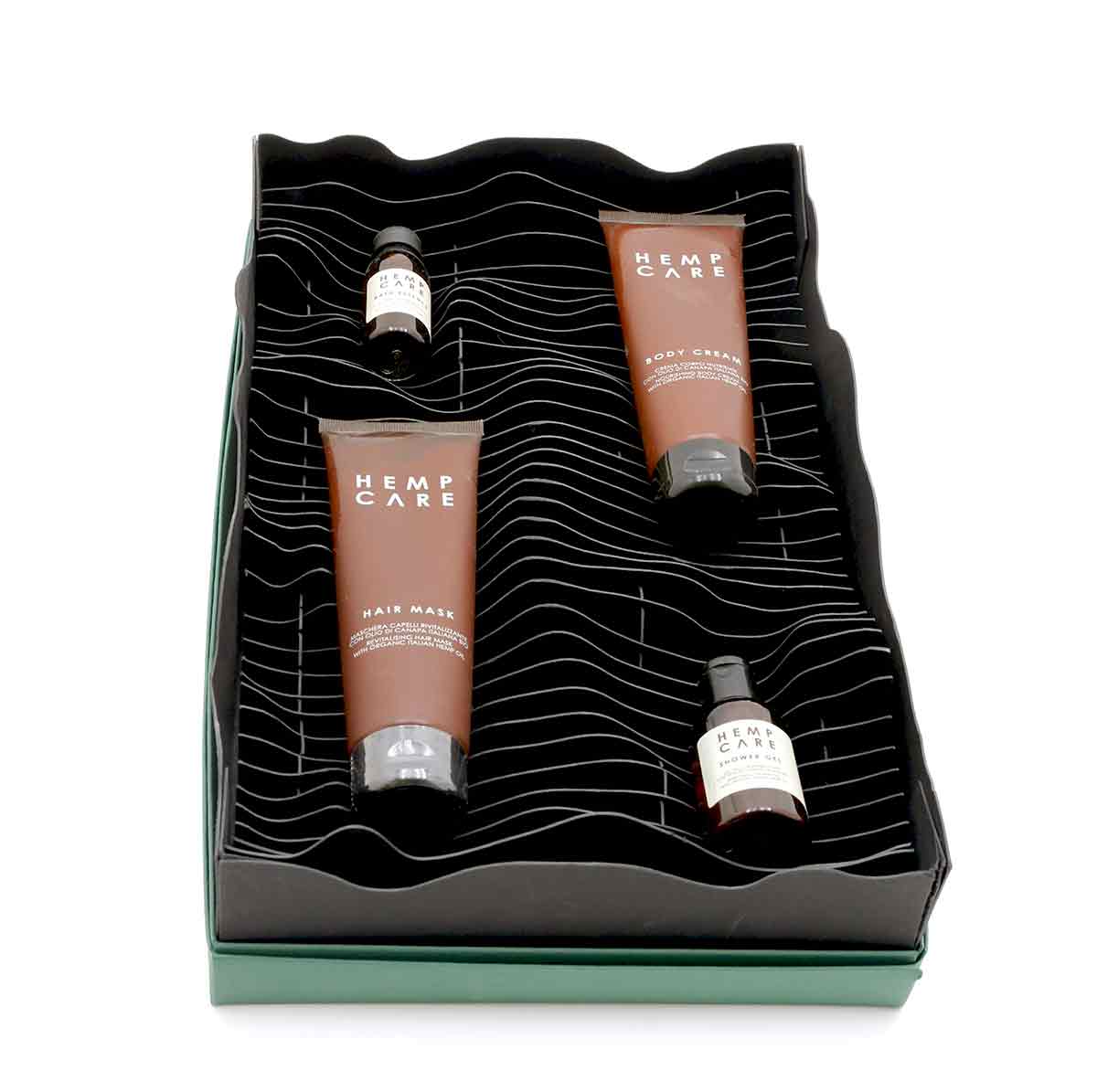 Contact us