Wine packaging is an art at Centurybox Group
As a major player in the high-end packaging industry in Europe, we are committed to satisfying any customer request for tissue paper, bags or personalized bottle box projects. Indeed, we have developed a wide range of products designed with
Packaging has a crucial role to play in a wine industry with a large number of competitors. A presentation that exceeds supermarket standards is one of the keys to success for luxury boutiques that want to put the customer first. Personalizing the bag with the name of your brand or farm will undoubtedly leave a strong impression on your customers.
We are delighted to have the opportunity to help you in this mission thanks to our wide range of products that have been developed during more than thirty years of activity in the industry of high-end wine bottle packaging.
In this article, we will introduce our company and our various offerings. We will then show you three beautiful projects entirely made to measure for Belgian and French companies. These are Comptoir des vins, Winess and L'explorateur du goût.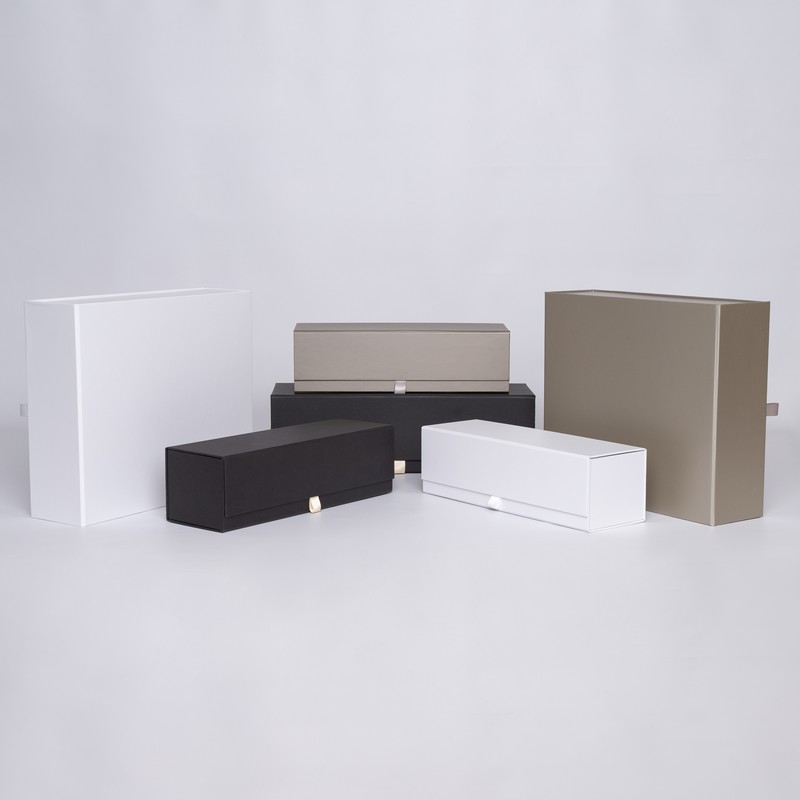 Who are we?
We are a small Belgian company founded more than 30 years ago by Igor Fromont, the current manager of this SME which employs about 15 people. Our offices are located in Villers-la-Ville which is in the center of Belgium. This geographical location is very interesting for our customers because it allows us to respond very quickly to any order thanks to the largest European stock of high-end packaging that we have next to our Belgian offices. Therefore, as soon as we receive a request for personalization, we have all our stock next to the printing workshops, allowing us to print your packaging directly, without having to wait for the goods to arrive from the production sites.
This particularity allows us to deliver within 15 days your request for personalization thanks to Centuryprint.eu and within 48 to 72 hours any request for generic products that we offer on Centuryshop!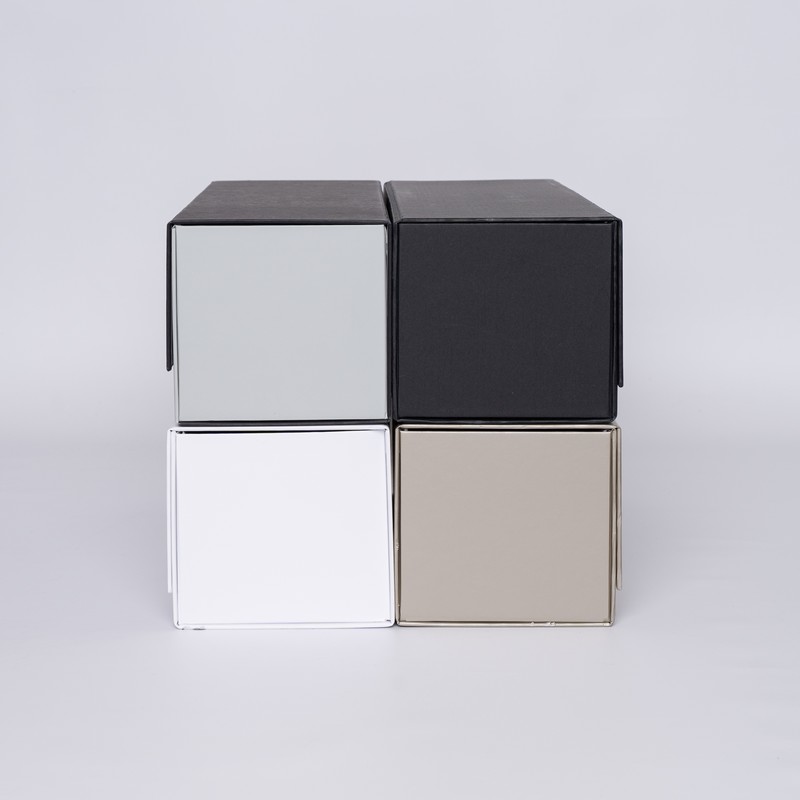 What are our offers?
All the products that we offer for personalization on Centuryprint are available without personalization on Centuryshop. So we also sell them as generic products.
There are 5 models of bottle boxes, the Bottlebox model, in different sizes. We offer several sizes for one bottle, but also a great model for three bottles at the same time and the cushioning that goes with it to keep the bottles in place. This box available in 5 colors is ideal when your customers want to make a small gift box. These gift boxes are very sturdy and can hold a wide variety of bottles. It can be used to hold wine bottles, for example, but can also be used to hold beer, liquor or champagne bottles. The closure of these boxes is magnetic, the weight of the cardboard is also sufficient to support the weight of the filled bottles. 
It is important to know that all of our wine bottle boxes are even more resistant than our other traditional boxes on the market. We have indeed made the choice to increase the grammage. This unit characterizing the resistance of paper, cardboard or fabric allows to know the surface mass of a material, that is to say its mass per unit of surface. The unit used in general is the gram per square meter (g/m2).
The weight of our luxury Bottleboxes varies between 1500 and 1800 g/m2 while the weight of our Wonderboxes is around 1200 g/m2. These boxes are therefore more resistant, and are ideally designed to protect your customers' bottles.
On Centuryprint, we offer three formats of Bottlebox. The first two are for a single bottle, the difference is that for the first one, the size of the box has been worked in order to contain a standard size bottle, while for the second format, it is the size of a magnum that fits perfectly in the box. Applying your brand's logo has many advantages for this reusable box. It can simply be reused by your customers, be given away again, or simply be used for other purposes, such as storage or crafts. All this will allow a long visibility of your brand, while you spend little for this beautiful marking.
At Centuryshop, we offer 6 different types of bottle boxes. You will find the same models as on Centuryprint, the 1 bottle box, the 3 bottle box and finally the Magnum bottle box. However we offer some additional models on this platform, such as the bottle box with a handle, the Moismont bottle box and the Bacchus bottle box. The Moismont bottle box has a closing eyelet, the Bacchus bottle box is a lighter and thinner model. It obviously supports the weight of the bottles. 
Let's also mention the possibility of customizing tissue paper to protect your customers' bottles to the end. This possibility is often considered by our customers. It shows your commitment and attention to detail to your products and customers. Personalized tissue paper plays an important role in a successful customer experience.
Custom projects
Comptoir des vins
This Belgian company founded more than 25 years ago and with more than 10 stores all over Belgium is a company specialized in wine. We are proud to help them create a unique customer experience with 100% personalized Safari paper bags. Their bags are indeed printed on all sides as you can see on these pictures.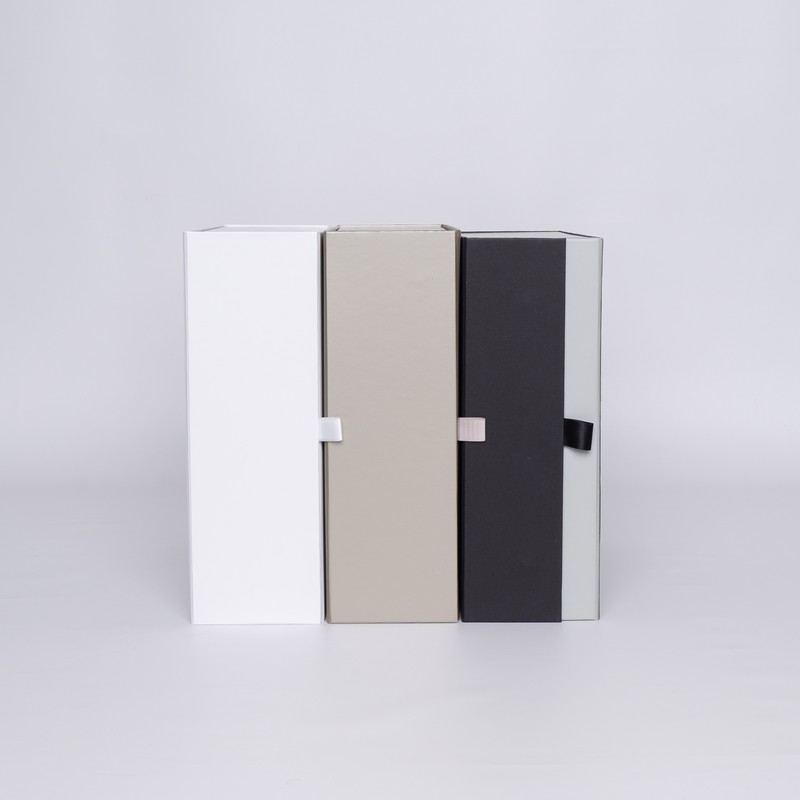 Even the side gussets are printed, as well as the bottom gusset that you can't see here with a branded inscription. This classy and trendy bag is obviously reinforced by a cardboard bottom, to give it more resistance when one or more bottles are placed inside it. Find this reinforcement on the following picture.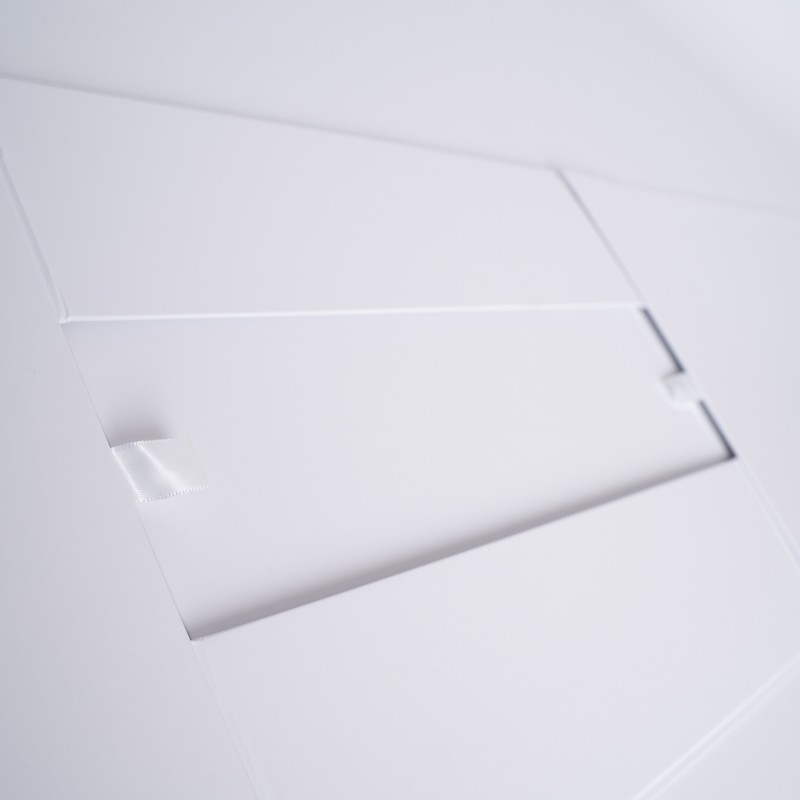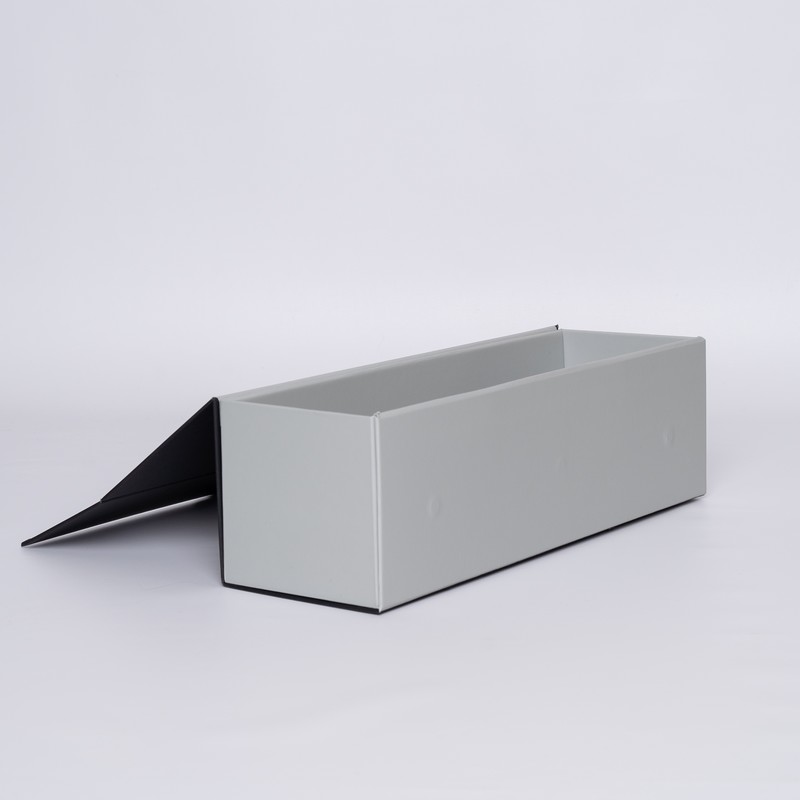 L'explorateur du goût
A last beautiful project is the one realized by the French company L'explorateur du goût. They offer many natural and artisanal spirits to their customers who want to get off the beaten track.
This Parisian store that sells its many bottles excels in its knowledge and the special attention it gives to the customer. For this, a high end packaging is necessary, which we provided them with thanks to our know-how. This beautiful kraft paper bag was designed with a string for closure, to make this bag unique and immerse the customer in the world of exploration.
Winess
The French company Winess, which specializes in kosher wine, also called on Centuryprint to personalize their wine bags. We made them 2 different bags that have the same design. The only difference is the size of the bag, as the first one can only hold one bottle while the second one can hold two at the same time. This beautiful white bag with sublime red and black finishes are extremely resistant by their material and by the cardboard reinforcement in the bottom of the bag.
Its sober and classy side is notably due to the simplicity and fineness of the logo and the handles made of cotton.
If you also want to improve your customer experience with a qualitative packaging, you can order on our website Centuryshop for any generic high-end packaging, Centuryprint for any customized product or contact us by email at info@centurybox.be for any 100% customized project as illustrated with the three examples. If you have a question, please contact us by phone at +32 71 87 49 13.